Cellar Conversion
Free Property Surveys

10 Year Cellar Conversion Guarantee

Experienced & Qualified, Local Surveyors and Technicians

PCA Contractor of the Year Awards 2016, 2017 & 2018
If you live in Scotland or the North of England, then cellar conversions or basement waterproofing is a smart investment. Not only will it add value to your home, but it is an affordable way to expand your living space.
At Richardson & Starling we have worked with customers who wanted to create extra bedrooms and extra living space. Basement or cellar conversion can change a home entirely as you will have more room to do what you want with your home.
Is Your Cellar Suitable for A Conversion?
We can help you to find out if your cellar or below ground area is suitable for refurbishment. You can call one of our local teams to organise a basement or cellar survey.
By having a survey completed at your property, you will get the answers you need when it comes to basement waterproofing regulations and what work needs to be completed by our cellar conversion team.
Waterproofing Your Cellar
As the Cellar or Basement is below ground level then water from the ground can enter and flood the area. Efficient and effective waterproofing should never be missed out in the refurbishment process as water can creep in, ruining your furniture, carpets, wall fabric and decorations that you have purchased for your new basement room.
At Richardson & Starling we offer a modern cellar waterproofing system. When you choose a cellar conversion with us. We will install a water management system which channels and manages the water as it enters the cellar. Once the water has been collected it is then disposed of safely out of the basement keeping your room dry.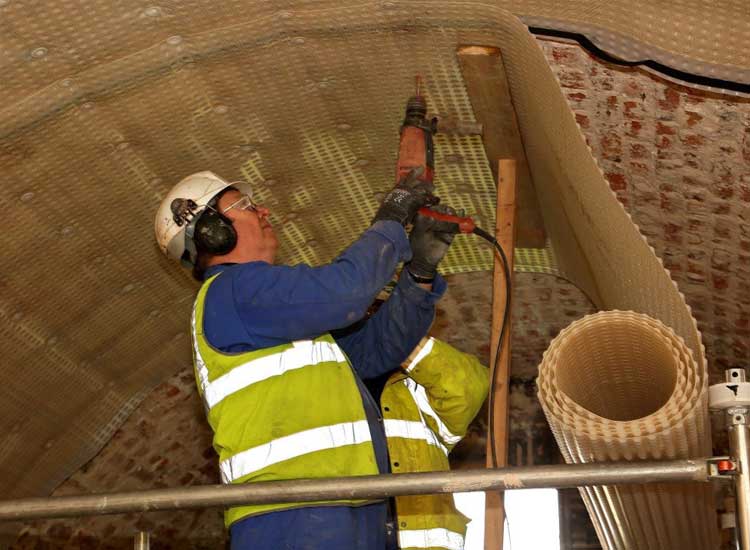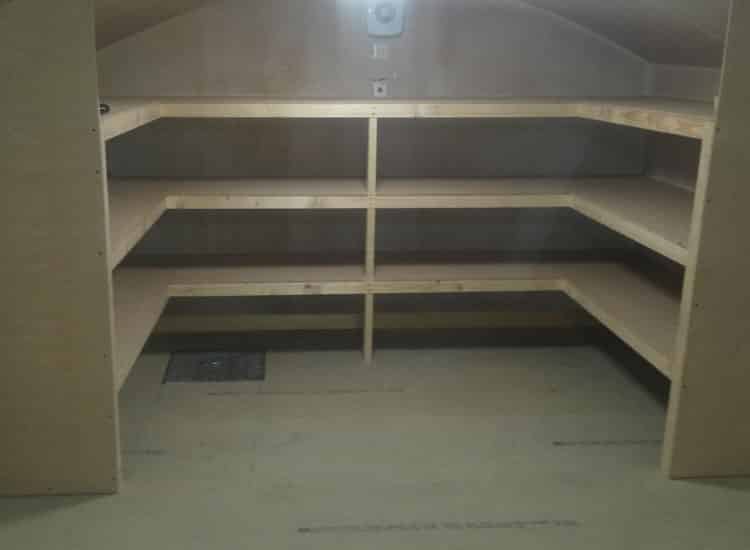 Cellar Conversion
Is your cellar currently not in use? Let our cellar conversion experts have a look at it. Some inspiration may be what you need to give your home extra living or storage space. To allow our experienced surveyors to give you the best advice for your basement or cellar waterproofing they will visit your property to inspect the below ground area you would like to convert. From there they will give you conversion ideas and waterproofing options to solve the below ground damp.
Cellar Conversion Costs
Every property is different and it will depend on the size and structure of your home. It will also depend on what you want to use the cellar or basement for. Some projects may require major basement conversion works, while other projects can be completed in no time at all.
Our prices for cellar conversions and cellar renovations vary depending on the package you choose and the amount of work which needs to be completed. We can give you guide price over the phone and a quote after a home survey.
Cellar Conversion Survey
* No charge if you Own the surveyed property located within 25 miles from our nearest branch. An administration fee may apply if a written report is required (a charge may apply if the property is rented out or is situated further than 25 miles). Contact your local branch for advice or a property survey.
Our qualified damp surveyor will inspect your basement and measure the scale of the damp problem. At Richardson and Starling, we only supply experienced surveyors who are highly trained in all types of rot and damp problems that could affect your property. This means that our surveyor will be able to complete the survey and give the appropriate remedial recommendations no matter what problem is identified.
10 Year Guarantee
Free automatic transfer to the new property owner if sold.
After eight decades of successful property surveys and repairs, we're confident to offer you a 10 Year Guarantee that transfers if you sell your Property.
Richardson & Starling are long standing members of the Property Care Association (PCA) and the Guarantee Protection Insurance scheme (GPI). This demonstrates our ability to meet technical and financial requirements to offer an insurance back-up to our own long term guarantees if you would like this.
Book a Property Survey
Fill the form below and our local team will be in touch with you shortly.