Working with Commercial Clients
Providing cost effective property preservation & repair solutions to building professionals, local businesses, main contractors, housing associations and local authorities
With a network of 16 branches across Scotland and the North of England, Richardson and Starling are one of the leading property preservation companies in the UK. After more than 85 Years of experience and growth, we can provide a complete property preservation solution to commercial property for building professionals, property managers, main contractors, housing association or local authority.
Our dedicated property surveyors and contract supervisors work closely with our clients to ensure that repairs are effectively delivered. Richardson & Starling offer a wide range of services to repair and protect our client's investment.
Commercial Property Repairs
Richardson and Starling have a wide experience in providing commercial property repair solution across Scotland and the North of England. Our aim is to provide our clients with the best course of action for any property preservation targeted treatments or commercial property repairs they may need.
Our surveyors will assess the property for damp or timber defects affecting the building fabric. Once the problem is identified we can work towards developing an effective and value for money solution which will ensure minimal disruption to an operating business. Contact your local branch for advice or a property survey.
Local Authority & Housing Association Social Housing Repairs
Many local authorities and housing associations regard Richardson & Starling as a valued and trusted partner when it comes to delivering cost effective property preservation and repair solutions. Through term contracts, framework agreements or the one-off projects we understand the need to deliver effective and efficient repairs. We understand the importance of delivering a consistent service and can deal with large volume of both property surveys and building repairs to meet the client's requirement.
Our team of surveyors in Scotland and the North of England, together with our experienced technicians, work in partnership with local housing offices and building services departments to deliver a tenant and property focused home repair solutions. If you look after social housing and need a social housing property survey, then get in touch with us today.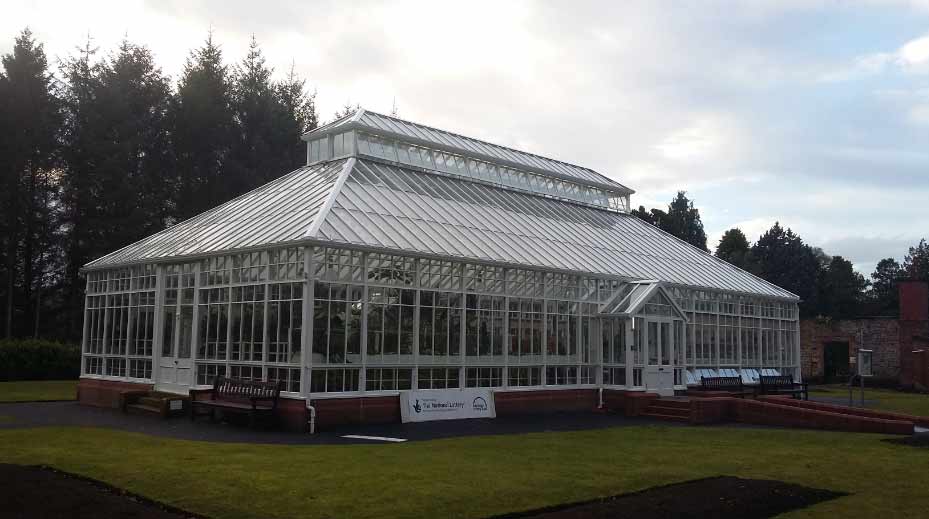 Public Building Repairs
Richardson & Starling have worked in all types of public buildings from schools to offices to rectify many issues including property preservation, property waterproofing and general property repairs.
At Richardson & Starling we approach each job to suit the building and its functions. Our skilled surveyors carry out a survey of the building to assess the level of damage and the best specification to rectify the problems. We will work with you to solve the issues and aim to cause as little disruption as possible, ensuring that the daily duties of these public buildings can continue where possible. More about Public Building Repairs.
Historic Building Repairs
Richardson and Starling have over 85 years of experience working in historic building preservation and repair. Our preservation specialists have worked with a diverse number of historic buildings, all requiring individual and unique solutions. We understand the diversity of these buildings and the need to tackle each with an individual and sympathetic approach trying to conserve and preserve the authentic fabric.
Historic buildings require great care and understanding when considering what remedial action should be undertaken to resolve a property defect. Every historic building restoration project is different, but it always starts with the survey. Our experienced surveyors will investigate the property problem and specify a sympathetic approach when considering the appropriate repair to restore the building back to health. Contact your local branch for advice or a property survey.
A Veitchi Group Company
A long-established member of the Veitchi Group of companies Richardson & Starling benefits from extensive central support in areas such as Health & Safety, financial resources and also the ability to offer diverse, cost effective solutions to clients by involving other group companies and their services. Learn more about the Veitchi Group.
Industry Leading Professionals
85+ Years of Preservation Experience
Industry excellence awards
Capability to undertake large scale projects
Nationwide Branch Network
Long Term Guarantees
In House Health & Safety department