Home Report Property Repair
30 Year Guarantee

Experienced & Qualified, Local Surveyors & Technicians

Property Care Association Awards Winner
Selling a property with damp or timber problems is never a good idea. If your property home report highlights damp, rot or woodworm problems, then the best way to increase the property value is to repair the damage and give your property a clean bill of health. Richardson & Starling can provide a wide range of cost-effective home report property repair solutions supported with long-term guarantees that are transferred to a new property owner free of charge. Contact your local branch for advice or a property survey.
Home Report & Highlighted Issues
Richardson & Starling offer a wide range of property preservation services that can help you fix the problem highlighted in the home report. Our property surveyors can survey your property and provide a repair quotation for the following property problems: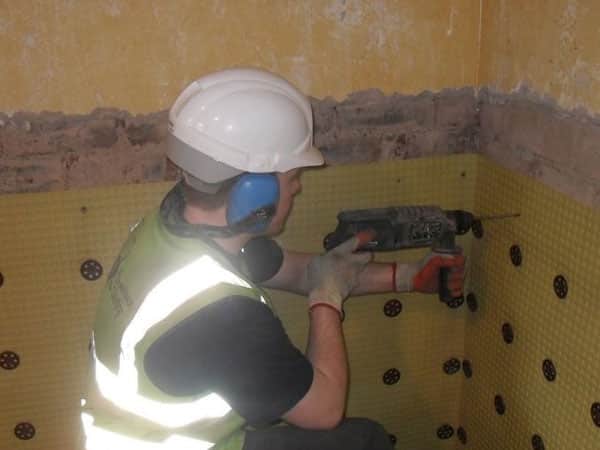 Repairing Home Report Problems
Most people do not want to buy a property and then spend additional time and money repairing it. You could increase your property value and significantly shorten the selling process if you simply solve existing problems. No matter how big or small the job, we have the necessary skills and resources to complete the work with minimal disruption to your property.
Should you not wish to do the repairs before you sell your property our quotation can help you negotiate with the buyer using quantified costs rather than guessing the cost of repairs which could take thousands of pounds off the selling price. For example, once you have the quote for repairs you could negotiate an equivalent reduction in the overall cost of the property. Alternatively, you could make the required repairs based on the report removing the issue from the home report.
We understand that dealing with property problems and repairs can be confusing and very distressing. For this reason, we always strive to keep our clients informed and aim to complete the works in the shortest possible time.
Home Report Property Repair Survey
If your Home Report highlights rot, woodworm or damp problems you need to contact a specialist contractor who can come and evaluate the issues and provide you with a quote for the required repairs. Richardson and Starling have over 85 years' experience in dealing with Domestic Property problems. When you contact us for a survey we will ask for a copy of the home report which will let us know the type of problem and the area to be surveyed. Richardson & Starling have 16 branches covering Scotland and the North of England and your local branch would be pleased to help you whether you are selling or buying the property.
30 Year Guarantees for Rot, Woodworm and Rising Damp Treatment
Free automatic transfer to the new property owner if sold.
After eight decades of successful property surveys and repairs, we're confident to offer you a 30 Year Guarantee that transfers with the Property.
Richardson & Starling are long standing members of the Property Care Association (PCA) and the Guarantee Protection Insurance scheme (GPI). This demonstrates our ability to meet technical and financial requirements to offer an insurance back-up to our own long term guarantees if you would like this.
Book a Property Survey
Fill the form below and our local team will be in touch with you shortly or call your local branch.