Awards & Accreditations
Property Care Association Awards Winner
There are many property preservation companies, but not many operating since 1935. Since incorporation, Richardson & Starling have been successfully delivering top quality property preservation and repair services that has developed a strong reputation and achieved multiple industry awards.
Being a member of relevant construction associations and gaining appropriate Industry Accreditations demonstrates our focus on delivering quality Property Care and best Industry Practice. From Enquiry to Survey to Remedial works, our approach to solving the property problem including health & safety approach and staff development is focused on can we be better. Richardson & Starling will always strive to deliver accurate diagnosis, targeted repairs to solve the property problem and give cost effective solutions that our clients can trust. Our business improvement focus has delivered independent awards.
Property Care Association Awards Winner
Innovation 2019 Award (PCA)
Training & Staff Development 2019 (PCA)
Sustainability 2019 (PCA)
Contractor of the Year 2018 Award in Damp & Timber category, (PCA)
Innovation 2018 Award (PCA)
Contractor of the Year 2017 Award in Damp & Timber category, (PCA)
Project of the Year 2017 Award – Double Row Refurbishments, New Lanark (PCA)
Training & Staff Development 2017 (PCA)
Contractor of the Year 2016 Award in Damp & Timber category, (PCA)
Student of the Year 2016 Award – CSRT (Certified Surveyor in Remedial Treatments) – Faye Harmey, Glasgow office (PCA)
The PCA awards were achieved against over 400 other Property Preservation Companies in the UK
Associations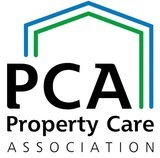 With a comprehensive training programme and a wealth of information for members, industry professionals and householders, the Property Care Association is the UK Property Preservation Industry Trade Body. Working with government departments and providing assistance with the development of new guidelines, all with the aim of improving outcomes and promoting best practice.
The Basement Waterproofing Association is the trade representative organisation for registered manufacturers, suppliers and contractors in the UK of tanking and waterproofing products, such as cavity drain membranes for protection of basement & cellar structures against water from the ground.
Constructionline is the UK's most connected and progressive provider of procurement and supply chain management services. They are helping to optimise performance, minimise risk and realise opportunities.
Accreditations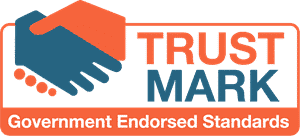 TrustMark is the only Government endorsed scheme for trades in and around the home. They award registered firms with our accreditation after thorough vetting and on-site inspections to ensure the firm is raising industry standards.
SafeContractor is the health and safety accreditation assessment scheme. Every organisation has a legal obligation to ensure that contractors working on their premises operate in a safe way. Gained 09.2009.
Achilles creates and manages a global network of collaborative industry communities, allowing trading partners to share high quality, structured, real-time data.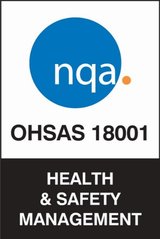 OHSAS 18001, Occupational Health and Safety Assessment Series, (officially BS OHSAS 18001) is an internationally applied British Standard for occupational health and safety management systems.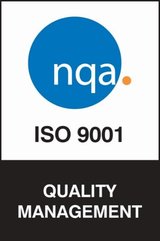 The ISO 9001 quality management systems standards are designed to help organizations ensure that they meet the needs of customers and other stakeholders while meeting statutory and regulatory requirements related to a product or program.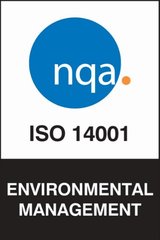 ISO 14001 sets out the criteria for an Environmental Management System (EMS). It does not state requirements for environmental performance, but maps out a framework that a company or organization can follow to set up an effective EMS
Affordable Specialist Advice & Repairs
ACROSS SCOTLAND AND THE NORTH OF ENGLAND