Fire, & Flood Damage Repair
Property Surveys & Repairs

Delivering Property Care Since 1935

Experienced and Qualified, Local Surveyors and Technicians
Home » Fire Flood Storm Damage Repair
Should your property be affected by flood, storm or fire – severe damage is often the result. Richardson & Starling are experienced in damaged property repairs and can work with you to ensure that your home or premises are repaired as quickly as possible.
Our property surveyor will survey your property and determine the scale of the damage. Once the survey is complete a detailed report describing areas inspected, specification of repairs required will be provided. Richardson and Starling will be there to support and keep you fully informed during the repairs. Contact your local branch for advice or a property survey.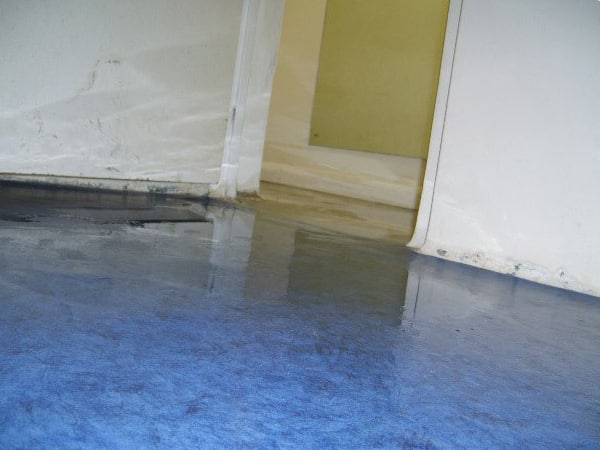 Flood Damage Repair
No matter how small a leak starts out – it can quickly get out of hand. Richardson & Starling can carry out a thorough water damage repair to restore your property. The issue with water damage restoration is that it is not simply clearing up any water and drying the property – water can cause further problems such as rot germination and deterioration of building fabric. A property survey is required to ensure that the full extent of the damage is identified and the property is protected.
Flood damage can have severe consequences on the overall structure of your building. Therefore, it is important to determine the full extent of the damage as misdiagnoses can lead to future issues and additional costs. At Richardson & Starling, we have over 85 Years' experience dealing with property problems caused by water damage to your building fabric and associated problems such as dry and wet rot. You can trust that our qualified surveyors and technicians will go the extra mile to provide a value for money solution for your property problem.
Fire Damage Repair
Fire affecting your property can cause significant damage and it is important that the full extent of the damage is determined as the fire could have caused significant structural damage. At Richardson & Starling we are aware of the various dangers associated with fire damage restoration and know the safest and most effective ways to carry out fire damage repair. Property affected by Fire damage can also be badly affected by water damage caused by the water used to put out the fire. It is important that after survey the fabric is dried and repaired to eliminate potential future problems.
Richardson & Starling will initially carry out a survey to identify the scope of the fire damage and create a specification and cost-effective method to repair your property.
Flood Damage Repair – Case Study
Richardson & Starling solved a basement flooding situation in the Dumfries area. Due to an incorrect tanking system design and installation by the original builder the property was flooded after heavy external rainfall. A new cavity drain system was installed, with waterproofing membranes applied to walls and floor. A sump & pump system was also fitted to collect and flush the water out of the property to keep the living area dry.
Property Survey
Our qualified damp and rot surveyor will investigate the affected area and measure the scale of the problem. At Richardson and Starling, we only supply experienced surveyors who are trained to identify property problems that could affect your property. This means that our surveyor will be able to complete the survey and give the appropriate remedial recommendations.
30 Year Guarantees for Dry, Wet Rot and Rising Damp
Free automatic transfer to the new property owner if sold.
After eight decades of successful property surveys and repairs, we're confident to offer you a 30 Year Guarantee that transfers with the Property.
Richardson & Starling are long standing members of the Property Care Association (PCA) and the Guarantee Protection Insurance scheme (GPI). This demonstrates our ability to meet technical and financial requirements to offer an insurance back-up to our own long term guarantees if you would like this.
Book a Property Survey
Fill the form below and our local team will be in touch with you shortly or call your local branch.