External Timber Repair Solutions
5 Year Timber Repair Guarantee

Local Surveyors & Repair Technicians

Property Care Association Awards Winner
Most properties have external timbers that need periodic maintenance to protect them from deterioration and decay. Unprotected timbers get affected by penetrated damp and this creates perfect conditions for fungal decay damage. This can cause both aesthetical and functional timber problems, so it is always worthwhile to get it checked.
Our experienced surveyors can inspect your property and offer the most cost-effective timber repair solution. If you have noticed any signs of timber damage within your property, contact your local branch for advice or a property survey.
Timber Repair Using Epoxy Resins
Replacing damaged external timbers can be expensive and therefore more and more property owners tend to look for a repair rather than replacement solution. Timber resin repair systems offers a cost-effective and less-disruptive way to fix the problem. No matter if it is repairing rotten window cills or filling timber cracks and shakes, timber resin will bond with the existing sound fabric and recreate the original look.
Any unprotected timber is at risk of fungal attack. If you would like to check your property for external timber damage, these would be the most common areas affected by decay:
Often the rot affected timbers look bad however the decay is often restricted to pockets of rot and these can be successfully repaired with our Timber Resin Repair Systems. The bulk of the existing timber can usually be saved making significant cost savings to our clients. However, the condition of the timbers needs to be assessed by our surveyor to ensure the appropriate remedial repair works is specified.
Cosmetic Damage to External Timber
The splits developed along the grain as timber dries out are called "shakes". Luckily shakes do not usually compromise the structural integrity of the frame, however, if they are ignored it can lead to water ingress and serious structural decay.
How does this happen? Expansion and contraction caused by the Sun drying the timber out and rain causing high moisture content if it penetrates the timber will allow shrinkage cracks to form. Water can then become trapped below the surface of the wood which can germinate the fungal attack.
Another way external timber can be damaged is that soil levels can be raised, vegetation can grow on the property or alterations to the property can be done that can transmit damp to the timbers. This can take many years or decades; however, this can cause previously dry timber to become damp and deteriorate.
Where shakes occur in external timber it is important that these are repaired with a compatible resin to solve the problem of potential serious decay taking hold of the timber prior to repainting. Learn more from our real-life example.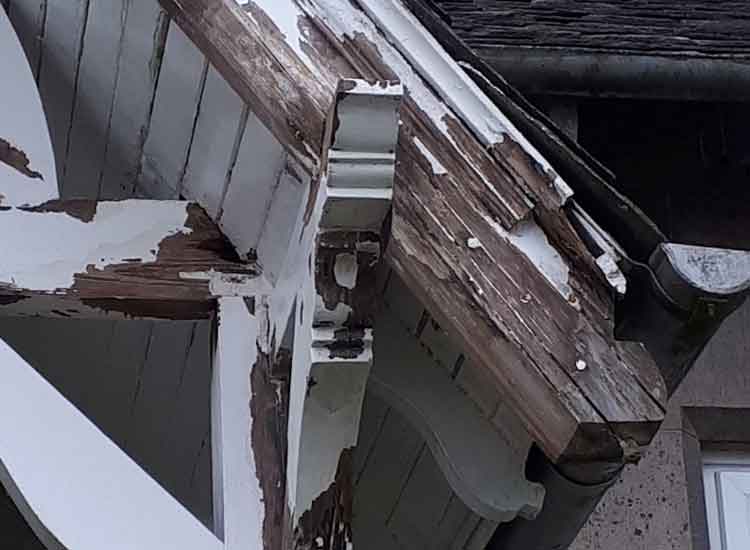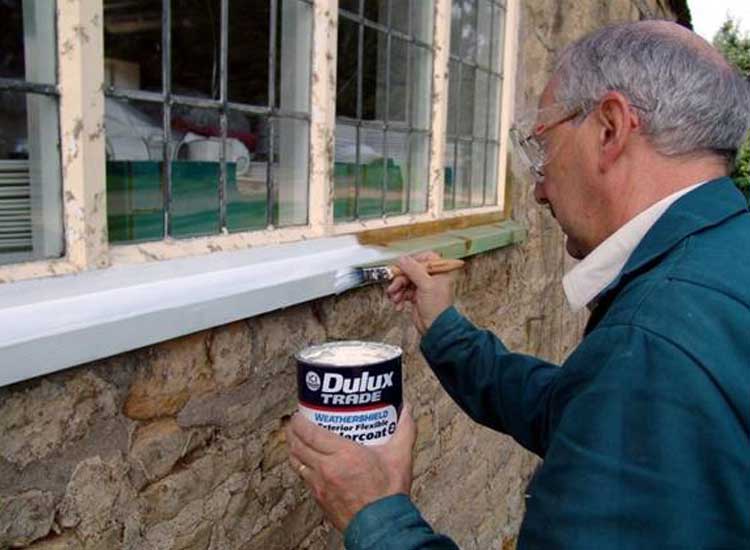 Ongoing Maintenance
If you are the owner of a property which has external timber components it is important that you carry out regular checks on your home. These checks will highlight defects that require maintenance to protect your home against costly repairs.
This is a service which Richardson & Starling offer. As a company, we have built up an enormous store of knowledge on the causes of property decay and the best ways of stopping the rot and preserving all types of property. We give an honest appraisal and specify a minimum targeted treatment to deal with the problem and deliver value for money property preservation repairs.
At Richardson & Starling we have hundreds of customer reviews which support the work that we do. Poor repairs to external timbers from DIY or employing a company that has little experience may leave you with more problems with your home instead of less.
External Timber Repair – Case Study
Poor maintenance and defective seals had allowed rainwater to penetrate the staircase external glazed wall and create pockets of rot at various points on the timber frame. To repair the problem, our specialists cut out the damaged areas and treated the exposed area with a fungicidal solution to prevent further rot growth. The various areas were filled with our timber repair resin that bonded with the existing timber. The whole frame was sanded and covered with a fresh layer of paint protecting this property and completing this cost-effective repair for our client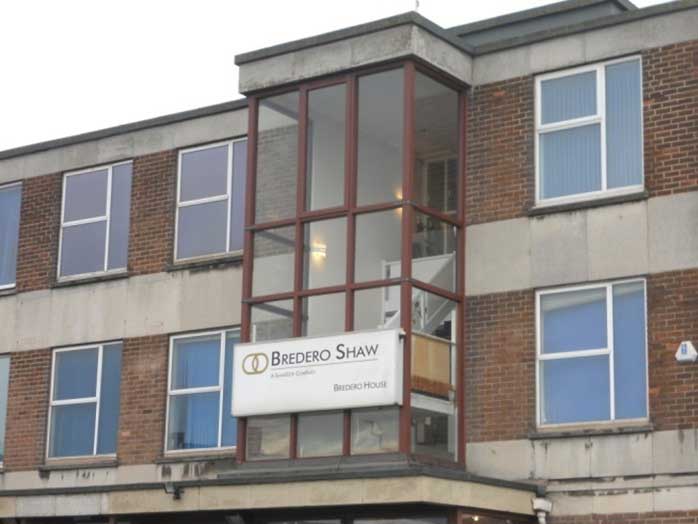 External Timber Survey
Our qualified timber surveyor will investigate the affected area and measure the scale of the problem. At Richardson and Starling, we only supply experienced surveyors who are highly trained in types of rot and damp problems that could affect your property. This means that our surveyor will be able to complete the survey and give the appropriate remedial recommendations no matter what problem is identified.
5 Year Guarantee for all External Timber Repair Works
Free automatic transfer to the new property owner if sold.
After eight decades of successful property surveys and repairs, we're confident to offer you a 5 Year Guarantee that transfers with the Property.
Richardson & Starling are long standing members of the Property Care Association (PCA) and the Guarantee Protection Insurance scheme (GPI). This demonstrates our ability to meet technical and financial requirements to offer an insurance back-up to our own long term guarantees if you would like this.
Book a Property Survey
Fill the form below and our local team will be in touch with you shortly.